Trade Compliance Education and Development
---
Seminar: U.S. Trade Compliance Explained
Gain Control of Your Customs Process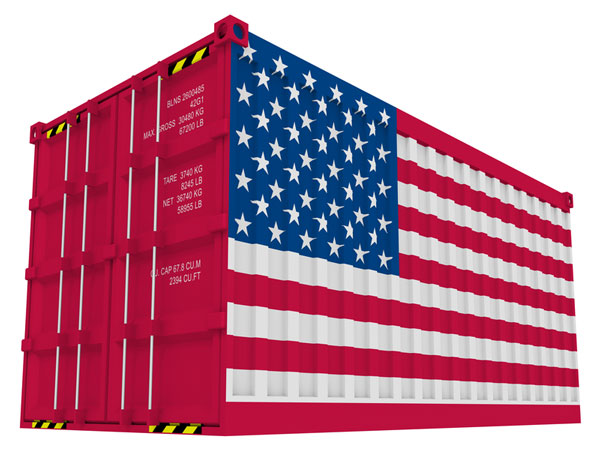 Importing and exporting commercial goods into and out of the United States can be a complex endeavour. It requires a good understanding of various U.S. Customs and Border Protection (CBP) and other government agency (OGA) regulations. In this full-day seminar (half customs compliance and half customs audit) we will focus on the differences between voluntary and enforced compliance, the definition and expectation of "reasonable care", the potential monetary risks of non-compliance, required documentation and more. Throughout the day, you will learn the importance of complying with customs regulations and what you can do to assure that you meet all of the requirements governing the movement of commercial goods. Whether you are importing or exporting as a resident or Non-Resident Importer (NRI), you should be aware that at some point your business is likely to be selected for a customs audit thus making it imperative that you are in control of your business' customs process.

Presenter:
April Collier, LCB, CCS
Licensed Customs Broker and Certified Customs Specialist with over 30 years' experience in the import export industry. April is a Senior Trade Advisor with Pacific Customs Brokers (USA).

Topics Include:
Responsibility of the importer
Role of the customs broker
CBP and other government agencies
Country of origin
Tariff classification
Free trade agreement eligibility
Entry types
Required documents and forms

Priority trade issues
Customs audit triggers
Reasonable care
Record keeping
Risks of non-compliance
Liquidated damages and penalties
Prior disclosure
C-TPAT enrollment and the benefits

Professional Development
10 points towards maintenance of the CCS and CTCS designation(s) will be awarded by the Canadian Society of Customs Brokers (CSCB).
This event has been approved by the NCBFAA Educational Institute (NEI) for 6 points towards maintenance of the U.S. CCS designation and 3 points towards the CES.
The Law Society of British Columbia has approved this seminar for credits towards the professional development requirement for certification.

Date, Time and Location:
Wednesday, May 13, 2015
Pacific Customs Brokers - Seminar Room
101 - 17637 1st Avenue, Surrey, BC

Registration Information:
Select "Register Online" to begin the online registration process.
-OR-
Select "Register Offline" to download a fillable registration form.
Please complete and submit this form via email or fax to:
Email: education@pcb.ca
Fax: 604.531.3120
Fee: $145 CAD plus GST (per attendee)
Included with your registration is a complimentary 30 minute consultation at our office or by phone with one of our Trade Advisors. Advanced booking is required and not guaranteed to fall on the same day as this seminar.

Registration Deadline:
Friday, May 8, 2015
*24 hour cancellation notice is appreciated

Contact Information:
Trade Compliance Education Team
Phone: 888.538.1566